My Blog
Posts for: August, 2016
By John L. Glymph Jr, DMD, PA
August 20, 2016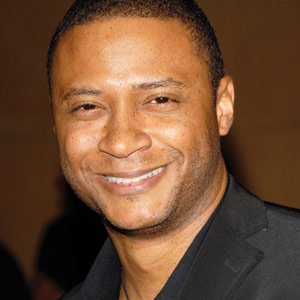 Can you have healthy teeth and still have gum disease? Absolutely! And if you don't believe us, just ask actor David Ramsey. The cast member of TV hits such as Dexter and Arrow said in a recent interview that up to the present day, he has never had a single cavity. Yet at a routine dental visit during his college years, Ramsey's dentist pointed out how easily his gums bled during the exam. This was an early sign of periodontal (gum) disease, the dentist told him.
"I learned that just because you don't have cavities, doesn't mean you don't have periodontal disease," Ramsey said.
Apparently, Ramsey had always been very conscientious about brushing his teeth but he never flossed them.
"This isn't just some strange phenomenon that exists just in my house — a lot of people who brush don't really floss," he noted.
Unfortunately, that's true — and we'd certainly like to change it. So why is flossing so important?
Oral diseases such as tooth decay and periodontal disease often start when dental plaque, a bacteria-laden film that collects on teeth, is allowed to build up. These sticky deposits can harden into a substance called tartar or calculus, which is irritating to the gums and must be removed during a professional teeth cleaning.
Brushing teeth is one way to remove soft plaque, but it is not effective at reaching bacteria or food debris between teeth. That's where flossing comes in. Floss can fit into spaces that your toothbrush never reaches. In fact, if you don't floss, you're leaving about a third to half of your tooth surfaces unclean — and, as David Ramsey found out, that's a path to periodontal disease.
Since then, however, Ramsey has become a meticulous flosser, and he proudly notes that the long-ago dental appointment "was the last we heard of any type of gum disease."
Let that be the same for you! Just remember to brush and floss, eat a good diet low in sugar, and come in to the dental office for regular professional cleanings.
If you would like more information on flossing or periodontal disease, please contact us today to schedule an appointment for a consultation. You can also learn more by reading the Dear Doctor magazine article "Understanding Gum (Periodontal) Disease."
By John L. Glymph Jr, DMD, PA
August 05, 2016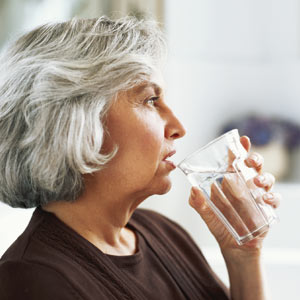 There is much to contend with as we grow older, including a higher risk for dental disease. One possible contributing factor: dry mouth from a lack of saliva.
Also known as xerostomia, dry mouth occurs when the salivary glands secrete less than the normal two to four pints a day. Saliva performs a number of functions, but perhaps the most important for dental health is as an acid neutralizer. Within a half hour to hour after eating, saliva can restore the mouth's normal pH level to prevent acid from softening tooth enamel. When there isn't enough saliva, acid levels stay high leading to erosion of the enamel. This vastly increases the chances for tooth decay.
Although there are several causes for dry mouth, one of the more common is as a side effect from certain medications. It's estimated over 500 drugs — many taken by seniors — can cause dry mouth, including diuretics for high blood pressure and heart failure, antidepressants, and antihistamines. Some diseases like diabetes or Parkinson's may also reduce saliva flow, as well as radiation and chemotherapy.
If you've developed chronic dry mouth, there are some things that may help restore adequate saliva flow. If medication is the cause you can talk to your doctor about an alternative medication or add a few sips of water before swallowing the pills and a full glass afterwards. You should also drink plenty of non-caffeinated beverages (water is the best) during the day and cut back on sugary or acidic foods. And a cool-air humidifier running while you sleep may also help keep your mouth moist.
We may further recommend an over-the-counter or prescription stimulant for saliva. For example, xylitol, a natural alcohol sugar that's found in many gums and mints, has been found to stimulate saliva and reduce the risk of tooth decay as an added benefit.
Last but not least, be sure to brush and floss daily to remove disease-causing plaque and see us at least twice a year for cleanings and checkups (if your mouth is very dry, three to four times a year is a better prevention program). Managing chronic dry mouth along with proper oral hygiene will help ensure your mouth continues to stay healthy as you grow older.
If you would like more information on the causes and treatment for dry mouth, please contact us or schedule an appointment for a consultation. You can also learn more about this topic by reading the Dear Doctor magazine article "Dry Mouth."