My Blog
Posts for: December, 2015
By John L. Glymph Jr, DMD, PA
December 30, 2015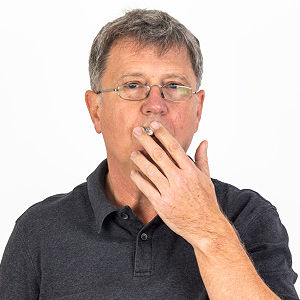 You probably already know that using tobacco causes significant health risks: It increases your odds of getting various cancers and coronary diseases, to name just a few. Unfortunately, not everyone is able to kick the habit, even when they know they should. Tooth loss is another issue that can cause trouble for your health, in the form of bone loss, malnutrition, and social or psychological problems. Dental implants are a great way to replace missing teeth — but does smoking complicate the process of getting implants?
The short answer is yes, smoking can make implant placement a bit riskier — but in the big picture, it doesn't mean you can't (or shouldn't) have this procedure done if it's needed.
Smoking, as you know, has harmful effects in your mouth (even leaving aside the risk of oral cancer). The hot gases can burn the oral cavity and damage salivary glands. Nicotine in smoke reduces blood flow to the soft tissues, which can affect the immune response and slow the processes of healing. At the same time, smoking promotes the growth of disease-causing oral bacteria.
How does this affect dental implants? Essentially, smoking creates a higher risk that implants may not heal properly after they are placed, and makes them more likely to fail over time. Studies have shown that smokers have an implant failure rate that's twice as great as non-smokers. Does this mean that if you smoke, you shouldn't consider implants to replace missing or failing teeth?
Not necessarily. On the whole, implants are the most successful method of replacing missing teeth. In fact, the overall long-term survival rate of implants for both smokers and non-smokers is well over 90 percent — meaning that only a small percentage don't work as they should. This is where it's important to get the expert opinion of an implant specialist, who can help you decide whether implants are right for your particular situation.
If you do smoke, is there anything you can do to better your odds for having a successful dental implant? Yes: quit now! (Implants are a good excuse to start a smoking-cessation program.) But if you can't, at least stop smoking for one week before and two weeks after implant placement. And if that is not possible, at least go on a smoking diet: restrict the number of cigarettes you smoke by 50% (we know you can at least do that!) Try to follow good oral hygiene practices at all times, and see your dentist regularly for checkups and cleanings.
If you have questions about smoking and dental implants, please contact our office or schedule a consultation. You can read more in the Dear Doctor magazine article "Strategies to Stop Smoking."
By John L. Glymph Jr, DMD, PA
December 15, 2015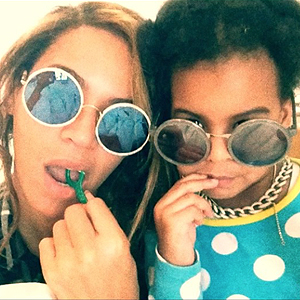 As is the case with most celebs today, Beyonce is no stranger to sharing on social media… but she really got our attention with a video she recently posted on instagram. The clip shows the superstar songstress — along with her adorable three-year old daughter Blue Ivy — flossing their teeth! In the background, a vocalist (sounding remarkably like her husband Jay-Z) repeats the phrase "flossin'…flossin'…" as mom and daughter appear to take care of their dental hygiene in time with the beat: https://instagram.com/p/073CF1vw07/?taken-by=beyonce
We're happy that this clip highlights the importance of helping kids get an early start on good oral hygiene. And, according to authorities like the American Dental Association and the American Academy of Pediatric Dentistry, age 3 is about the right time for kids to begin getting involved in the care of their own teeth.
Of course, parents should start paying attention to their kids' oral hygiene long before age three. In fact, as soon as baby's tiny teeth make their first appearance, the teeth and gums can be cleaned with a soft brush or cloth and a smear of fluoride toothpaste, about the size of a grain of rice. Around age 3, kids will develop the ability to spit out toothpaste. That's when you can increase the amount of toothpaste a little, and start explaining to them how you clean all around the teeth on the top and bottom of the mouth. Depending on your child's dexterity, age 3 might be a good time to let them have a try at brushing by themselves.
Ready to help your kids take the first steps to a lifetime of good dental checkups? Place a pea-sized dab of fluoride toothpaste on a soft-bristled brush, and gently guide them as they clean in front, in back, on all surfaces of each tooth. At first, it's a good idea to take turns brushing. That way, you can be sure they're learning the right techniques and keeping their teeth plaque-free, while making the experience challenging and fun.
Most kids will need parental supervision and help with brushing until around age 6. As they develop better hand-eye coordination and the ability to follow through with the cleaning regimen, they can be left on their own more. But even the best may need some "brushing up" on their tooth-cleaning techniques from time to time.
What about flossing? While it's an essential part of good oral hygiene, it does take a little more dexterity to do it properly. Flossing the gaps between teeth should be started when the teeth begin growing close to one another. Depending on how a child's teeth are spaced, perhaps only the back ones will need to be flossed at first. Even after they learn to brush, kids may still need help flossing — but a floss holder (like the one Beyonce is using in the clip) can make the job a lot easier.
If you would like more information about maintaining your children's oral hygiene, please contact us or schedule an appointment for a consultation. You can learn more by reading the Dear Doctor magazine articles "Top 10 Oral Health Tips For Children" and "How to Help Your Child Develop the Best Habits for Oral Health."