My Blog
Posts for: January, 2015
By John L. Glymph Jr, DMD, PA
January 30, 2015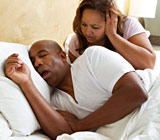 Q: What is sleep apnea, and how common is it?
A: Obstructive sleep apnea is a type of sleep-related breathing disorder (SRBD) in which the airflow to the lungs is restricted — or even cut off completely — during sleep. This condition is usually caused by the collapse of soft tissues in the back of the throat, and is potentially deadly. Sleep disorders, including SRBD, are thought to affect tens of millions of people in the United States. They have been blamed for several catastrophic accidents, including the 2014 Metro-North train crash in New York, and the 1989 Exxon Valdez oil spill in Alaska.
Q: How can I tell if I might have sleep apnea?
A: Everyone has trouble sleeping sometimes. But if you constantly snore, wake up feeling irritable, and experience sleepiness and diminished performance during the day, it may mean you suffer from this condition. After a while, SRBDs can trigger depression, confusion, memory loss, and other personality changes. Medical professionals note that a person with SRBD tends to be obese; to show enlargement of the tongue, tonsils, or uvula; to have nasal polyps or congestion; and possibly, to exhibit other signs.
Q: How is sleep apnea treated?
A: There are various treatments for sleep apnea, depending on the severity of the problem and its likely cause. These include oral appliance therapy (wearing a retainer-like device in the mouth at night); orthodontic treatment and/or oral surgery; and using a CPAP (constant positive airway pressure) machine to help facilitate breathing at night. Each has advantages and disadvantages that should be discussed with a healthcare provider who has experience in the area of sleep disorders.
Q: What does all this have to do with dentistry?
A: Dentists are, of course, extremely familiar with the anatomy of the mouth. We sometimes notice signs of potential sleep problems before they become life-threatening. What's more, we may be able to successfully treat the problem with oral appliance therapy. We can properly fabricate, fit and adjust an oral device that helps keep your airway open at night. Because it is inexpensive, removable, and relatively comfortable, an oral appliance may be a good remedy to try before moving on to more complex treatments, such as a CPAP machine or surgery. So if you think you might have SRBD, maybe it's time to make an appointment and talk to us about it.
By John L. Glymph Jr, DMD, PA
January 15, 2015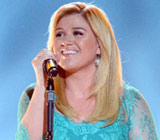 Now that celebrities can communicate directly with their fans through social media, we've started to see dispatches from some surprising locations — the dental chair, for example! Take singer Kelly Clarkson, who was the first winner of American Idol, and perhaps one of the first to seek moral support via social media before having an emergency root canal procedure.
"Emergency root canal — I've had better days," Kelly posted on her Facebook page, along with a photo of herself looking… well, pretty nervous. But is a root canal procedure really something to be scared about? It's time to clear up some misconceptions about this very common dental procedure.
First of all, root canal treatment is done to save a tooth that might otherwise be lost to an infection deep inside it. So while it's often looked upon with apprehension, it's a very positive step to take if you want to keep your teeth as long as possible. Secondly, tooth infections can be painful — but it's the root canal procedure that stops the pain. What, actually, is done during this tooth-saving treatment?
First, a local anesthetic is administered to keep you from feeling any pain. Then, a small opening is made through the chewing surface of the infected tooth, giving access to the central space inside, which is called the "pulp chamber." A set of tiny instruments is used to remove the diseased pulp (nerve) tissue in the chamber, and to clean out the root canals: branching tunnel-like spaces that run from the pulp chamber through the root (or roots) of the tooth. The cleared canals are then filled and sealed.
At a later appointment, we will give you a more permanent filling or, more likely, a crown, to restore your tooth's full function and protect it from further injury. A tooth that has had a root canal followed by a proper restoration can last as long as any other natural tooth — a very long time indeed.
If you have any questions about root canal treatment, please contact us or schedule an appointment for a consultation. You can learn more by reading the Dear Doctor magazine article "A Step by Step Guide to Root Canal Treatment."