My Blog
Posts for: December, 2014
By John L. Glymph Jr, DMD, PA
December 16, 2014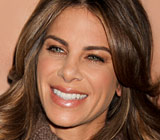 Jillian Michaels, personal trainer and star of television's The Biggest Loser isn't afraid of a tough situation — like a heart-pumping exercise routine that mixes kickboxing with a general cardio workout. But inside, she told an interviewer from Dear Doctor magazine, she's really a softie, with "a drive to be one of the good guys." In her hit TV shows, she tries to help overweight people get back to a healthy body mass. And in doing so, she comes face-to-face with the difficult issue of sleep apnea.
"When I encounter sleep apnea it is obviously weight related. It's incredibly common and affects millions of people," she says. Would it surprise you to know that it's a problem dentists encounter as well?
Sleep apnea is a type of sleep-related breathing disorder (SRBD) that's associated with being overweight, among other things. Chronic loud snoring is one symptom of this condition. A person with sleep apnea may wake 50 or more times per hour and have no memory of it. These awakenings last just long enough to allow an individual to breathe — but don't allow a deep and restful sleep. They may also lead to other serious problems, and even complications such as brain damage from lack of oxygen.
What's the dental connection? Sleep apnea can sometimes be effectively treated with an oral appliance that's available here at the dental office. The appliance, worn at night, repositions the jaw to reduce the possibility of the tongue obstructing the throat and closing the airway. If you are suffering from sleep apnea, an oral appliance may be recommended — it's a conservative treatment that's backed by substantial scientific evidence.
As Michaels says, "I tell people that [sleep apnea] is not a life sentence... It will get better with hard work and a clean diet." So listen to the trainer! If you would like more information about sleep-related breathing disorders, please contact us for a consultation. You can learn more in the Dear Doctor magazine article "Sleep Disorders and Dentistry."
By John L. Glymph Jr, DMD, PA
December 01, 2014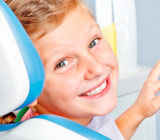 Local anesthesia has emerged over the last half century as one of the most effective tools in dentistry. Its use has literally revolutionized pain control and led to a new description of care known as comfortable dentistry.
The term "local" indicates that the numbing agent is applied only to the area affected by the procedure to temporarily block nerve sensation while the patient remains conscious. Some topical anesthetics are applied to the surface of the lining tissues of the mouth with a cotton swab, adhesive patch or spray to immediately numb the area. While topical anesthetics are sometimes used to increase comfort during teeth cleaning, they're most often used to block the feeling of the needle prick of an injectable "local" anesthetic. Injectable "local" anesthetics provide a deeper numbing of the teeth, gums and bones.
Along with other calming or sedative techniques, local anesthesia is especially helpful in lowering a patient's anxiety and stress levels during treatment. It's a necessity during treatments like decay removal, deep root cleaning, fillings, tooth extractions or gum surgery because the nerve-rich tissues of the mouth are especially sensitive to pain. There are some treatments, however, that don't call for anesthesia such as enamel removal or shaping (unless the more sensitive dentin below the enamel layers has been exposed).
One common complaint about local anesthesia is the lingering numbness a patient may continue to feel even a few hours after their visit. This inconvenience can be reduced by using different types of anesthetics, and there are now agents that can be applied after a procedure to reverse the effects of an anesthetic.
Local anesthesia benefits both you the patient and your dental professional — you're more comfortable and less stressful during your visit, and your dentist or hygienist can work more effectively knowing you're at ease. A pain-free, anxiety-free treatment atmosphere contributes greatly to your long-term dental health.
If you would like more information on the use and benefits of local anesthesia for dental procedures, please contact us or schedule an appointment for a consultation. You can also learn more about this topic by reading the Dear Doctor magazine article "Local Anesthesia for Pain-Free Dentistry."